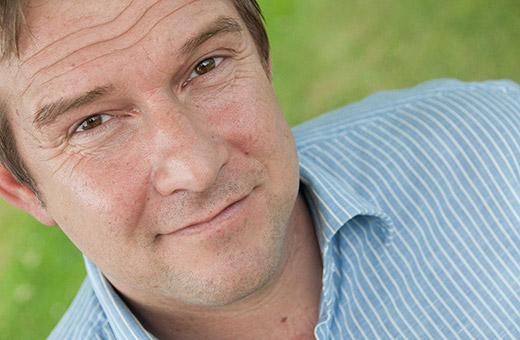 You want
– to lead your staff more successfully
– to implement organisational changes more sustainably
– to improve your teamwork
– to resolve work conflicts
– to become more professional when working with people
– to face and overcome work or life challanges
– to solve difficulties with your direct reports, collegues, manager, with your team working together or with implementing your change
You are Teamleader, Leadership Executive or Head of Personal Development or Organisational Development, 
who cares most about Experience, Competence and Trust when searching for support.
Continous improvement of communications, relationships and processes.
Leadership, Team and Organisational Development. Harmonizing efficiency with humanity.
For over 20 years I have been coaching organisations, teams and executives as Organisational Development Consultant, Supervision Facilitator and Coach.
Be the benefactor of
– my competence profile with a systemic-analytical balanced range of education
– various target group experiences and familiarity with engineers, businessmen, social workers, teachers and administrative staff
– long term experience with professional workers, foremen and leaders up to global executives
– five years of international experience either in research and development, manufacturing or marketing, distribution and logistics
– over 1000 days of workshop/training experiences
– over 1000 hours of coaching experience
– years of experience as departmental leader of personnel and organisational development and team leader for 12 trainers, coaches and consultants
– last, but not least, my passion for performance, people and nature
In Order to hear what costumer say about me please click on Reference in the bar ahead of this page. 
Ask for a free test session about your theme: Stefan.Clasemann@scSupervisionCoaching.de Phone: 0049 (0) 171 513 713 4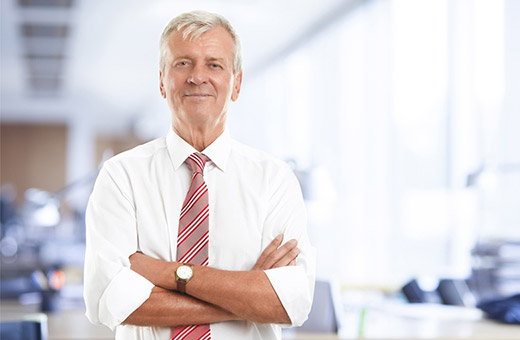 Leadership Coaching
Reflecting and working on individual challenges in your daily leadership life. Coaching is supporting learning and decision making. Ensuring a problem resolution focus in your reflections, attitudes, decisions and actions. Personal and professional development through MBTI Coaching as additional support option. Discover your personal nature, strengths and pitfalls. Raise your awareness for the diversity of individual mentalities and work styles. Get benefits out of new knowledge for a better work life, teamwork and leadership.
Setting: Fortnightly or three weekly, one to two hours, onsite.
Leadership Group Coaching
Learn from real life incidents of participants within collegial group coaching sessions. Enhance your work role and responsibilities, communications and relationship management. Enjoy  exchange driven learning among peers with mutual support.
Setting: Six to twelve months, monthly, half a day, onsite or offsite.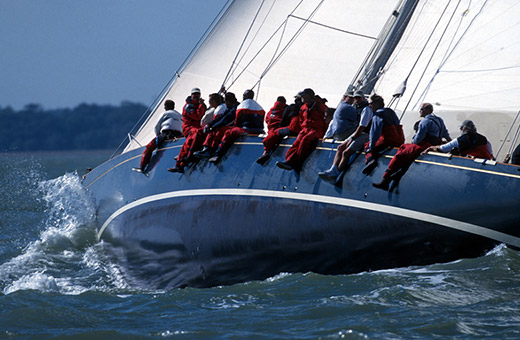 Organisational Development and Change Management
Organisational development consulting means conceptualising, communicating and stabilizing your change. You get process consultancy support on site. Examples:
– Fostering team empowerment within lean manufacturing, lean distribution or lean logistics.
– Supporting implementation of sustainable integrative Leadership Culture Change
– Supporting your specific Reorganisation.
Mentor for new Hires – an Education for your High Potentials
Develop your new hires and your future potentials on the same run. Let your high potentials gain first coaching experience and let them learn responsibility for employee development. On the other side let your new employees benefit from this Learning Organisaion success factor. Build up an employer competitive advantage of the future.
Setting: Three months, fortnightly, half a day, onsite.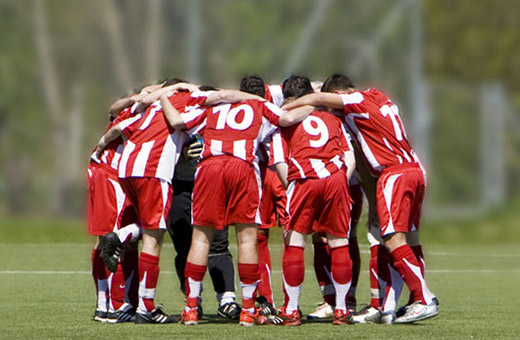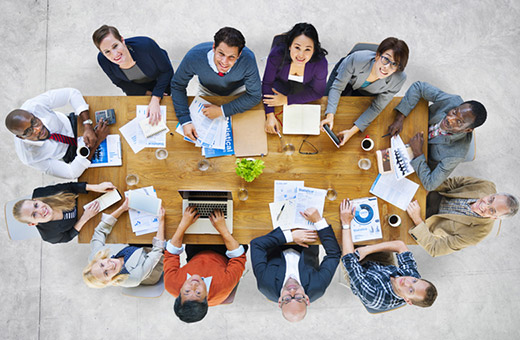 Team Development, Team Supervision, Team Coaching
Clarify, Develop and Improve Team Effectiveness, Team Strategies, Communications, Relationship Management, Roles and Responsibilities. Learn from each other by facing individual work challenges and teamwork obstacles and work out solutions and improvements together. Use a Teamcoach as Process Consultant and Facilitator. Better understand, sense and make use of international, crosscultural and individual work style differences by MBTI Teamcoaching on demand: Biweekly or threeweekly, half a day or a day, onsite.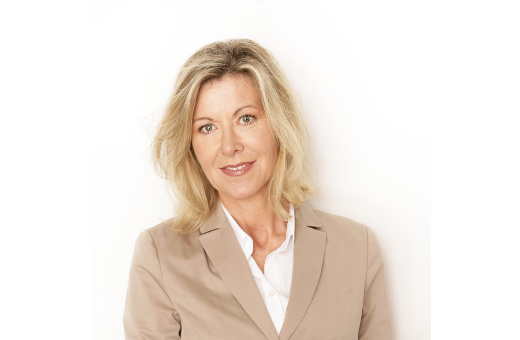 Group Coaching in collegial coaching rounds as high professionals education
for project managers, change agents, coaches, consultants, educational or social professions. Enhance your clearness on job role and responsibility, improve your communication skills, find new Relationship Management Options. Learn with and from peers with mutual respect, appreciation and strengthening support. Grow together and network: Six to twelve months, monthly, half a day or a day.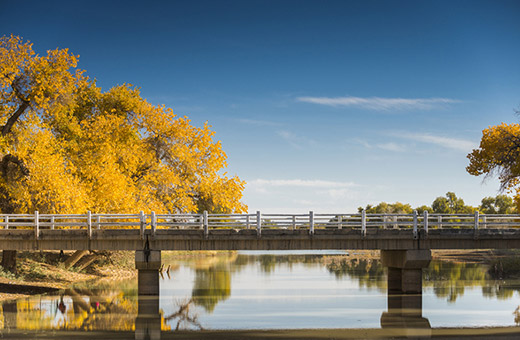 Mediation of Work Conflicts
Let moderation and facilitation be your bridge to each other. Clarify work conflict situations. Mediation is Result orientated. Mediation supports agreements accepted from all, talking with and understanding each other, protection of respectful communication appreciating different perspectives, finding new ways of behaviors in future with new gained self responsibility: Two hours to three hours, weekly to three weekly. In groups half-day, bi-weekly.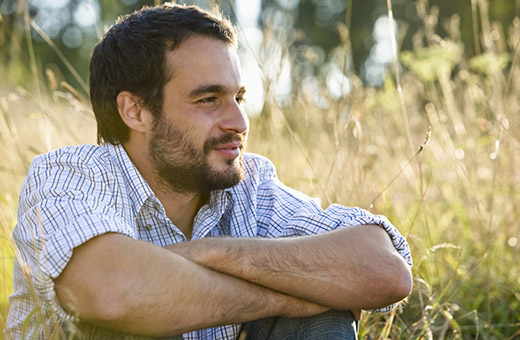 Workshops and Trainings
Coaching Skills for Leaders 
Learn  development supporting communication with your staff in your leadership role. Learn a Leadership style for successfull employees who shall say about you, "he doesn't control me but he does care"
MBTI Diversity Team Development 
Not only age, gender, nationality, sexual or religious orientation, disability or colour of skin make us diverse. The way we think, decide and perceive makes us all being special diverse mentality types and minorities. Not only tolerating or accepting but honestly appreciating diversity as valuable ressource is personally felt need and exercised experience for each of us in such a workshop. The workshop fosters mutual learning each other in our diversity and mutual respect and trust. Discover your mental team diversity as a ressource for increasing effectively working together as a team.
MBTI Diversity Leadership Development 
Not only age, gender, nationality, sexual or religious orientation, disability or colour of skin make us diverse. The way we think, decide and perceive makes us all being special diverse mentality types and minorities. Not only tolerating or accepting but honestly appreciating diversity as valuable ressource is personally felt need and exercised experience for each of us in such a workshop. The workshop fosters mutual learning each other in our diversity and mutual respect and trust. Raise your awareness for your team diversity  more as a usefull success relevant ressource rather than a conflict source and be a Leader in the right way for related chances and challenges.
MBTI Diversity Change Leadership 
The way we think, decide and perceive makes us all being special diverse mentality types and talents. Not only tolerating or accepting but honestly appreciating this diversity as valuable ressource is key success factor within the change process you as a change leadership team want to implement successfully. Learn to align your diverse range of mentalities and relating talents to the needs of your wished change in your organisation. Learn the different needed talents for successfull Changemanagement and learn how to find These talents in your change Leadership Team and your change Target groups. Enjoy your change journey on a new way. Increase sustainability of your change process.
Communication skills – leading difficult conversations 
Experience successfull conversations in difficult work relationship situations, with employees, collegues or your manager.  Learn and get your tools for  effective improvement of relationship and your successful conversation style.
Conflict Resolution Skills 
Learn to know the whole ränge of conflict resolution methods. Exercise successfull conflict conversations. Learn how mediate conflicts of your employees within your team or your collegues. Get valuable advice for your specific conflict related situation to find new ways for  sustainable improvement of your conflict behaviour.
All Trainings and Workshops can be choosen as one day or two day version. Versions of two or four half days include the advantage of in between real worklife practical experience evaluation with corrective action and improvement derivement in the follow up session.
MBTI Workshops need indivdual one hour interviews with MBTI Coaching for each participant beforehand.
Call me or write to me for further Information I am looking forward to your questions: Stefan.Clasemann@scSupervisionCoaching.de 0049 171 5137134
Ask for a free concept talk to customize your workshop or training: 0049 171 513 713 4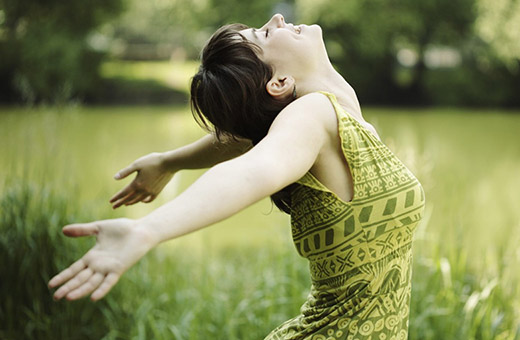 Nature Coaching
Nature Coaching in the city park in north Hamburg at the banks of the Elbe to the Jenischpark at the outer Alster Free your thoughts and get them into motion. Leave boundaries. 1 to 2 hours, also on Friday evenings and Saturday mornings
Wander Coaching
Enjoy your Coaching by walking or hiking through Nature Hike with your Coach through the Fischbeker Heath, through the Boberger Dunes or at the Falkensteiner banks of the Elbe, all near Hamburg. Enjoy Your Way. Don't go alone. 3 hours, also on Saturday mornings
Work and Life Coaching
Facing my themes – with support on my side. Get a better overview over your challenging work or life situations. Find your own new clearing views, attitudes and decisions. Better know your strengths, better use your sources of personal power. Find Your own best level of attentiveness towards freedom, hapyness, peace and love in your life: Weekly to threeweekly, one hour to two hours. In Hamburg City, Eppendorf or Winterhude.
Customer Feedback 
Monthly Leadership Group Coaching Sessions with practical cases  
"You learn a lot on the individual practice cases of your experienced Leadership Collegues. I enhanced my coaching skills by supporting others. Most helpful for me was to leave the session with new ideas and perspectives for my own leadership challenges and return to daily business with a more relaxed view on things."
Engineer, Teamleader and Supervisor Product Development, Ford of Europe
Jochen Coelsch as Director Ford Customer Service Germany
Team Development and Team Coaching with Collegial Coaching Rounds
"By Stefans Coaching and Facilitation Support my team and me as their new teamleader had a good amount of space and time for us to consolidate and further develop our work together. We supported oneanother by additional different perspectives on things and helpful different experiences. We really learned to know each other better. "
Lars Becker as Head of Corporate Security, Cologne Headquarter Ford of Germany  
Leadership Coaching for Formen
"It's a year ago now and I still remember with joy your helpful Leadership Coaching. I essentially enhanced my knowledge regarding teamleadership and I found new ways to effectively communicate my ideas of change. Stefans coaching was very useful for me and had sustainable effect on my leadership behavior up till now. Especially his MBTI Coaching was very helpful for me, on the one hand to enhance my perception of others behaviors and on the other hand to get better use on my own natural strengths and get different characters in my team better handled. "
Forman Transport and Logistics, Material Planning and Logistics, Ford of Germany
"Stefan coached our new multicultural start up Team, with his Coaching and the Teambuilding Workshop he boosted our Teamwork got us going into the right direction, we learned to know each other better, elaborated a team vision, clarified roles and responsibilities, increased our communication effectiveness, cohesion and mutual trust for a great start. I recommend him, if you search for an excellent, competent teambuilding coach and facilitator." 
Silvio Bosle, Project Teamleader, Automobile Research & Advanced Engineering
"I am comprehensively satisfied with delivered coaching support, Which enlarged my skills Regarding Communication, Leadership Behaviour and stress management. I was able to apply into my daily work life, what I have learned and application supported my work effectively. The personality diversity related view, Which what Offered By MBTI, gave valuable insights how to further refine communication and leadership skills as well as understanding the interactions of the different Mentalities in my teams and even. in private life Overall a very positive coaching experience. "
Global Executive Automotive Product Development
"Stefan Clasemann supported our leadership crew by Organisational Development Consultancy and Deliverance of Strategy and Change Leadership Team Workshops. Project manager skills were strengthened in his Project Leader workshops and facilitated Collegial Coaching Rounds. He also helpfully coached several Team Leaders and Teams through challenging phases of change. He is an experienced expert of leadership, teamwork and change. I recommend his service for your effective and sustainable improvement of work processes, working relationships and communication. "
Wolfgang David, Manager Automotive Research and Advanced Engineering Europe
Leadership and Development Coaching for High Potentials
"Stefans Leadership coaching was terrific! I was always enthusiastic about him and his interventions. I always felt myself in good hands because of  his heartily, trustful and personal style combined with sufficient professional distance and a good  amount of humor. He really helped me along!"
Walter Pijls, Supervisor Innovation Management for Mobility, Ford Research & Advanced Engineering Europe 
at that time Technical Specialist and Coordinator
Change Process Consultancy and Organisational Development Support – Lean Manufacturing
"Stefan supported us 15 years ago for over two years as Process Consultant for lean manufacturing and empowerment of manufacturing teamwork. He coached specialists and managers individually and in groups at all levels of our manufacturing organisation. His advice, his coaching, his moderation and his facilitated workshops were an important and essentially useful part in our organisational change management process. He's a guy whith passion and reason. I recommend him as professional expert."
Oliver Kröll, Change Manager and Change Team Leader Ford Production System, Transmission and Chassis Plant Cologne
Customer References
Production/Product Development
Soraya Hachemi, Leadership Development & Culture Change
Airbus Group Leadership University
Manufacturing
Karl Anton as Director Ford Fiesta Manufacturing Cologne
today he's Director Manufacturing Vehicle Operations Germany & Belgium
Distribution and Logistics
Klaus Heinen as Manager Parts Distribution Center Europe
today he's Manager European Purchasing Customer Service
Trade/Retail Trade
Jürgen Munsch
Manager HR Development, Leadership Developement and Recruiting
Real Self-service Department Stores, Metro Group
Technical Product Development
Ingmar Ackermann as Location Lead Cologne Ford Product Development
and Chief Engineer Europe Vehicle Evaluation & Verification
Research and Advanced Engineering Europe
Pim van der Jagt as Director Ford Research Center Aachen
and Executive Technical Leader Global Vehicle Dynamics
Customer Service
Jochen Coelsch as Director Ford Customer Service Germany
and Director Ford Customer Service Division
Sozialarbeit/Verwaltung
Olaf Voss Manager Social Education Training 
Town of Hamburg, Authority of Work, Social Services and Integration
Education
MBA, Westfalien Wilhelms University, Münster
Human Ressources and Organisational Development Specialist, WBB, Tübingen
Certificate Staff Consulting Skills, Peter Block, London
Master Change Management, Jeanine LaMarsh, London
Systemic Organisational Development Consultant, WIBK, Paderborn
Ressource-focused Coaching, Milton Erickson Institute, Bonn
Systemic Coach, WIBK, Paderborn
Continuing Behavior Therapy for Burnout Prevention, KLVT, Cologne
MBTI Trainer and Coach, OPP / AMT, Hamburg
Mediator, Friedensbildungswerk, Cologne
Supervisor & Coach for Leadership, Change and Work together, Triangle, Berlin
Expertise
16 years Experience in Ford Motor Company Internal Organisational Development Consultancy, Training, Workshop Facilitation, Supervision and Coaching:
5 years Experience in Organisational Development, Process Consultancy, Facilitation and Coaching for Teamwork in and Leadership of Lean Manufacturing in areas of Automotive Manufacturing
5 years Experience as Organisational Development, Human Resources Development, Workshop Facilitation and Coaching in areas of automotive Marketing, Sales, Service, Distribution and Logistics
6 years Experience in Mentoring 6 Mentees 1.5 years Experience in Leading 12 Trainers, Coaches and Consultants for Leadership, Change and Teamwork Support
5 years Experience in Organisational Development Consultancy, Mediation, Supervision and Coaching Teamwork, Leadership and Change for automotive Research and Development
more than 1000 days Experience in Training, Workshop Facilitation or Coaching Groups and Teams
more than 1000 hours of Coaching Experience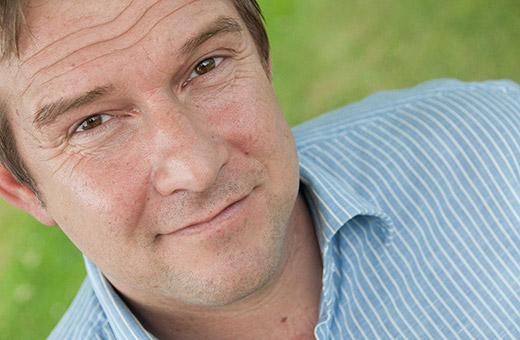 Stefan Clasemann
OD Consultant 
Supervisor Coach
Maria-Louisen-Strasse 4
22301 Hamburg
Phone: 0171 5137134
GLS Gemeinschaftsbank eG, Kontonummer 406 1999 103, BLZ 430 609 67,
IBAN: DE 54430609674061999103,
Fiskus : 4304002749
Optional Locations for Single or Group Sessions
– Company internal on site – Customer books Rooms and Equipment
– HBC Hamburger Business Center, Hamburg City Am Berliner Tor, Beim Strohhause 31, 20097 Hamburg 
– Hamburg Business Center Eppendorf, Quartier am Zeughaus, Christoph-Probst-Weg 4, 20251 Hamburg
Impressum
Fotonachweise
© sepy – Fotolia.com
© linous – Fotolia.com
© Rido – Fotolia.com
© lujing – Fotolia.com
© iceteaimagesf – Fotolia.com
© Rawpixel – Fotolia.com
Datenschutz
Diese Website benutzt Google Analytics, einen Webanalysedienst der Google Inc. ("Google"). Google Analytics verwendet sog. "Cookies", Textdateien, die auf Ihrem Computer gespeichert werden und die eine Analyse der Benutzung der Website durch Sie ermöglichen. Die durch den Cookie erzeugten Informationen über Ihre Benutzung dieser Website werden in der Regel an einen Server von Google in den USA übertragen und dort gespeichert.
Im Falle der Aktivierung der IP-Anonymisierung auf dieser Webseite, wird Ihre IP-Adresse von Google jedoch innerhalb von Mitgliedstaaten der Europäischen Union oder in anderen Vertragsstaaten des Abkommens über den Europäischen Wirtschaftsraum zuvor gekürzt. Nur in Ausnahmefällen wird die volle IP-Adresse an einen Server von Google in den USA übertragen und dort gekürzt. Die IP-Anonymisierung ist auf dieser Website aktiv. Im Auftrag des Betreibers dieser Website wird Google diese Informationen benutzen, um Ihre Nutzung der Website auszuwerten, um Reports über die Websiteaktivitäten zusammenzustellen und um weitere mit der Websitenutzung und der Internetnutzung verbundene Dienstleistungen gegenüber dem Websitebetreiber zu erbringen.
Die im Rahmen von Google Analytics von Ihrem Browser übermittelte IP-Adresse wird nicht mit anderen Daten von Google zusammengeführt. Sie können die Speicherung der Cookies durch eine entsprechende Einstellung Ihrer Browser-Software verhindern; wir weisen Sie jedoch darauf hin, dass Sie in diesem Fall gegebenenfalls nicht sämtliche Funktionen dieser Website vollumfänglich werden nutzen können. Sie können darüber hinaus die Erfassung der durch das Cookie erzeugten und auf Ihre Nutzung der Website bezogenen Daten (inkl. Ihrer IP-Adresse) an Google sowie die Verarbeitung dieser Daten durch Google verhindern, indem sie das unter dem folgenden Link verfügbare Browser-Plugin herunterladen und installieren: http://tools.google.com/dlpage/gaoptout?hl=de.
Alternativ zum Browser-Add-On oder innerhalb von Browsern auf mobilen Geräten, klicken Sie bitte diesen Link, um die Erfassung durch Google Analytics innerhalb dieser Website zukünftig zu verhindern (das Opt Out funktioniert nur in dem Browser und nur für diese Domain). Dabei wird ein Opt-Out-Cookie auf Ihrem Gerät abgelegt. Löschen Sie Ihre Cookies in diesem Browser, müssen Sie diesen Link erneut klicken. – See more at: http://rechtsanwalt-schwenke.de/google-analytics-rechtssicher-nutzen-anleitung-fuer-webmaster/#sthash.e7HBe5uZ.dpuf
Haftung für Inhalte
Die Inhalte unserer Seiten wurden mit größter Sorgfalt erstellt. Für die Richtigkeit, Vollständigkeit und Aktualität der Inhalte können wir jedoch keine Gewähr übernehmen. Als Diensteanbieter sind wir gemäß § 7 Abs.1 TMG für eigene Inhalte auf diesen Seiten nach den allgemeinen Gesetzen verantwortlich. Nach §§ 8 bis 10 TMG sind wir als Diensteanbieter jedoch nicht verpflichtet, übermittelte oder gespeicherte fremde Informationen zu überwachen oder nach Umständen zu forschen, die auf eine rechtswidrige Tätigkeit hinweisen. Verpflichtungen zur Entfernung oder Sperrung der Nutzung von Informationen nach den allgemeinen Gesetzen bleiben hiervon unberührt. Eine diesbezügliche Haftung ist jedoch erst ab dem Zeitpunkt der Kenntnis einer konkreten Rechtsverletzung möglich. Bei Bekanntwerden von entsprechenden Rechtsverletzungen werden wir diese Inhalte umgehend entfernen.
Haftung für Links
Unser Angebot enthält Links zu externen Webseiten Dritter, auf deren Inhalte wir keinen Einfluss haben. Deshalb können wir für diese fremden Inhalte auch keine Gewähr übernehmen. Für die Inhalte der verlinkten Seiten ist stets der jeweilige Anbieter oder Betreiber der Seiten verantwortlich. Die verlinkten Seiten wurden zum Zeitpunkt der Verlinkung auf mögliche Rechtsverstöße überprüft. Rechtswidrige Inhalte waren zum Zeitpunkt der Verlinkung nicht erkennbar. Eine permanente inhaltliche Kontrolle der verlinkten Seiten ist jedoch ohne konkrete Anhaltspunkte einer Rechtsverletzung nicht zumutbar. Bei Bekanntwerden von Rechtsverletzungen werden wir derartige Links umgehend entfernen.
Urheberrecht
Die durch die Seitenbetreiber erstellten Inhalte und Werke auf diesen Seiten unterliegen dem deutschen Urheberrecht. Die Vervielfältigung, Bearbeitung, Verbreitung und jede Art der Verwertung außerhalb der Grenzen des Urheberrechtes bedürfen der schriftlichen Zustimmung des jeweiligen Autors bzw. Erstellers. Downloads und Kopien dieser Seite sind nur für den privaten, nicht kommerziellen Gebrauch gestattet. Soweit die Inhalte auf dieser Seite nicht vom Betreiber erstellt wurden, werden die Urheberrechte Dritter beachtet. Insbesondere werden Inhalte Dritter als solche gekennzeichnet. Sollten Sie trotzdem auf eine Urheberrechtsverletzung aufmerksam werden, bitten wir um einen entsprechenden Hinweis. Bei Bekanntwerden von Rechtsverletzungen werden wir derartige Inhalte umgehend entfernen.
Datenschutz
Die Nutzung unserer Webseite ist in der Regel ohne Angabe personenbezogener Daten möglich. Soweit auf unseren Seiten personenbezogene Daten (beispielsweise Name, Anschrift oder email-Adressen) erhoben werden, erfolgt dies, soweit möglich, stets auf freiwilliger Basis. Diese Daten werden ohne Ihre ausdrückliche Zustimmung nicht an Dritte weitergegeben.
Wir weisen darauf hin, dass die Datenübertragung im Internet (z.B. bei der Kommunikation per email) Sicherheitslücken aufweisen kann. Ein lückenloser Schutz der Daten vor dem Zugriff durch Dritte ist nicht möglich.Der Nutzung von im Rahmen der Impressumspflicht veröffentlichten Kontaktdaten durch Dritte zur Übersendung von nicht ausdrücklich angeforderter Werbung und Informationsmaterialien wird hiermit ausdrücklich widersprochen. Die Betreiber der Seiten behalten sich ausdrücklich rechtliche Schritte im Falle der unverlangten Zusendung von Werbeinformationen, etwa durch Spam-Mails, vor.